Museum of Natural History of Marseille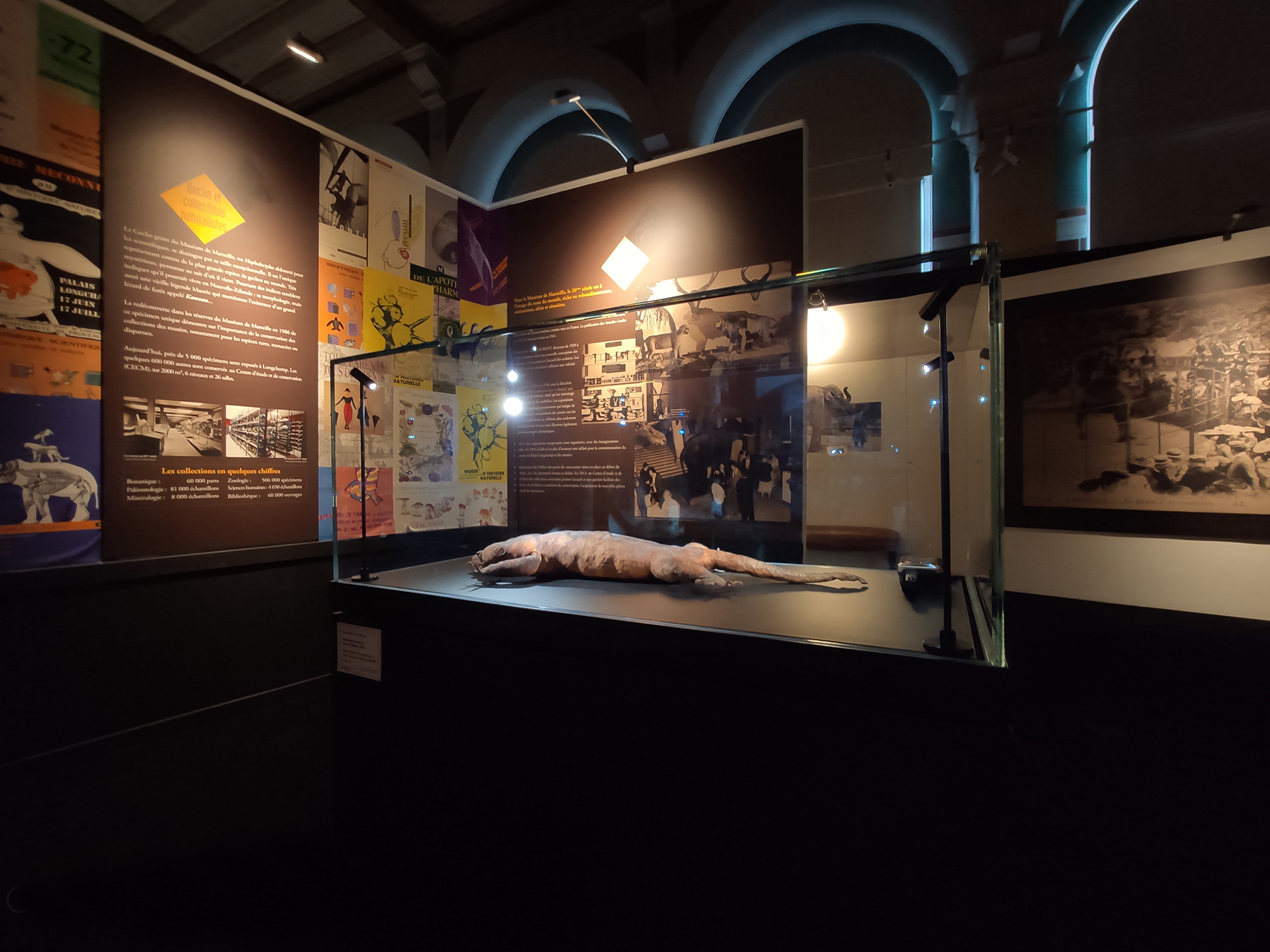 The Marseille Natural History Museum contacted Promuseum to exhibit one of its museum's masterpieces: the giant gecko by Delcourt.
The Giant Gecko is a mysterious animal whose origin nobody knows. This gecko was recently found in the Museum's collections and is the only known representative of the largest species of geckos in the world. It has thus become the signature of the Muséum de Marseille.
Promuseum offered the Muséum de Marseille a heritage display of the Expoprotect range, perfectly suited to their demand thanks to its perfect compliance with preventive conservation standards:
Dust proof
Inert
Secure
With or without hygrometric regulation
XP X-002 and NF Z40-010 standards

The gecko display case has a hygrometric regulation system by Propadyn ©: this hygrometric regulator desorbs and absorbs moisture. At the slightest variation in humidity, Propadyn® reacts immediately, thus avoiding any risk of damaging variation. It has been validated by the C2RMF for its very high performance.
For a perfect vision of the animal during the visits, the glass is an Ultra-Clear Clarity® anti-reflective glass, recognized for its quality of transparency, without color distortion.
The showcase is also equipped with LED spotlights without U.V. and without heat release.
Visitors can thus fully enjoy this unique specimen.
A Promuseum by Archa showcase
Photo credit: © Museum of Natural History of Marseille