Our showcases at the Museum of the domain départemental de Sceaux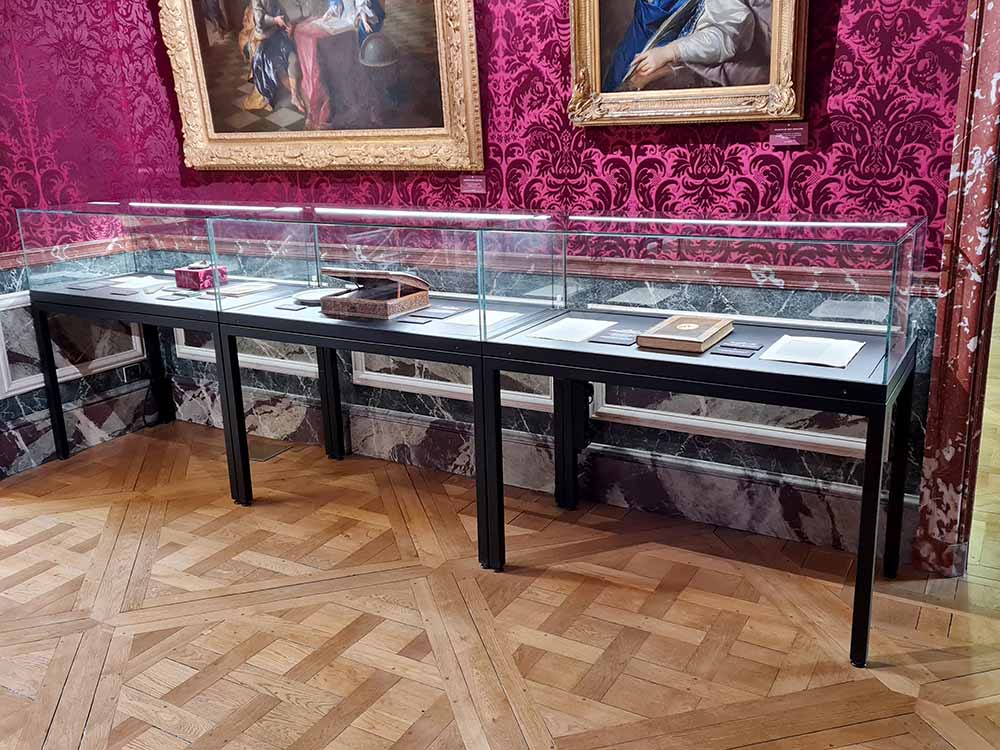 The Musée du Domaine Départemental de Sceaux has been given a new look and after major work to bring it up to accessibility standards, it reopened in September 2020.
The tour itinerary has been completely redesigned and the new presentation of the collections invites visitors to follow the chronology of the history of the estate or to take an interest in French taste from Louis XIV to Napoleon III.
The Museum offers a tour that allows visitors to discover numerous works and objets d'art representative of the French art of living. Due to the COVID-19 pandemic, the Museum is currently closed but you can still visit it virtually on this page: https://domaine-de-sceaux.hauts-de-seine.fr/parcours-permanent
As part of its renovation, the Musée du Domaine Départemental de Sceaux entrusted Promuseum with the enhancement of several 18th century art objects. Among these objects: antique books, earthenware, a medallion and a magnificent writing case made of cherry wood and silver-plated copper, engraved with the arms of the Duke of Maine.
Anxious to showcase such collections, their choice was based on our advice on the ExpoProtect heritage showcases. We defined together the specificities of the showcases in terms of preventive conservation, quality of materials, security and aesthetics. After reading our offer, the museum was able to project itself on the technical solutions proposed.
The exhibition space is regulated by Propadyn®, a desiccant product very efficient in absorption and desorption, integrated in the base of the display case.
Photo Credit : CD92 / Musée du Domaine Départemental de Sceaux