Blackout rollers for the Zervos Museum of Vezelay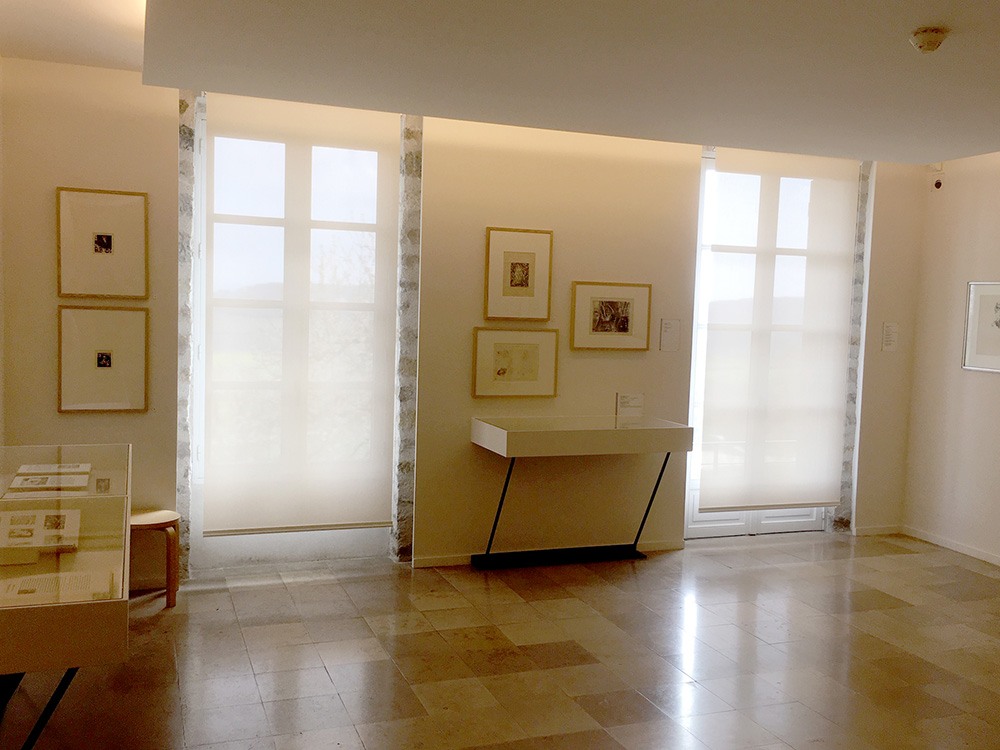 It is in the house of Romain Rolland in Vézelay that the Zervos Museum has taken up residence since 2006.
This Museum of France is a museum of modern art which houses the most beautiful collection pieces bequeathed to the town of Vézelay by Christian Zervos (1889-1970), founder of the artistic and literary review Cahiers d'art.
An art critic, Christian Zervos rubbed shoulders with many artists of the 20th century. The museum thus brings together works by Pablo Picasso and Julio Gonzalez, Max Ernst, Alberto Giacometti, Vassili Kandinsky, Jean Hélion, La Sauterelle by Max Ernst, gouaches by Léger and Le Corbusier, sculptures by Henri Laurens and Alexandre Calder.
We can also admire drawings and watercolors by Joan Miró, Wifredo Lam, Giacomo Balla...
The house extends over three levels, the second floor contains sculptures by Giacometti and paintings by Max Ernst.
The attic has been fitted out to house a collection of the Cahiers d'art magazine. The Pablo Picasso room on the first floor is dedicated to the work of the Spanish artist and to that of Julio Gonzalez.
One can also admire a mobile by Calder and an imposing cast iron relief by Henri Laurens.
Two beautiful contiguous rooms on the first floor are dedicated to temporary exhibitions but exposed to direct southern sunlight requiring the implementation of an aesthetic and simple technical solution to protect the works and collections on display.
The Musée de France asked Promuseum to study and propose a technical solution and to install partially blackout blinds.
The proposed solution was to install blinds on rollers.
These manually operated blinds are composed of a fabric whose weave limits the entry of light and infrared and filters UV (up to 92%).
The shading achieved allows the installation, the exhibition of various works while controlling the energies that could affect them without forcing a permanent occultation of the rooms.
Photo Credit: Musée Zervos Vézelay - CDY 2020