New products "Special Covid-19"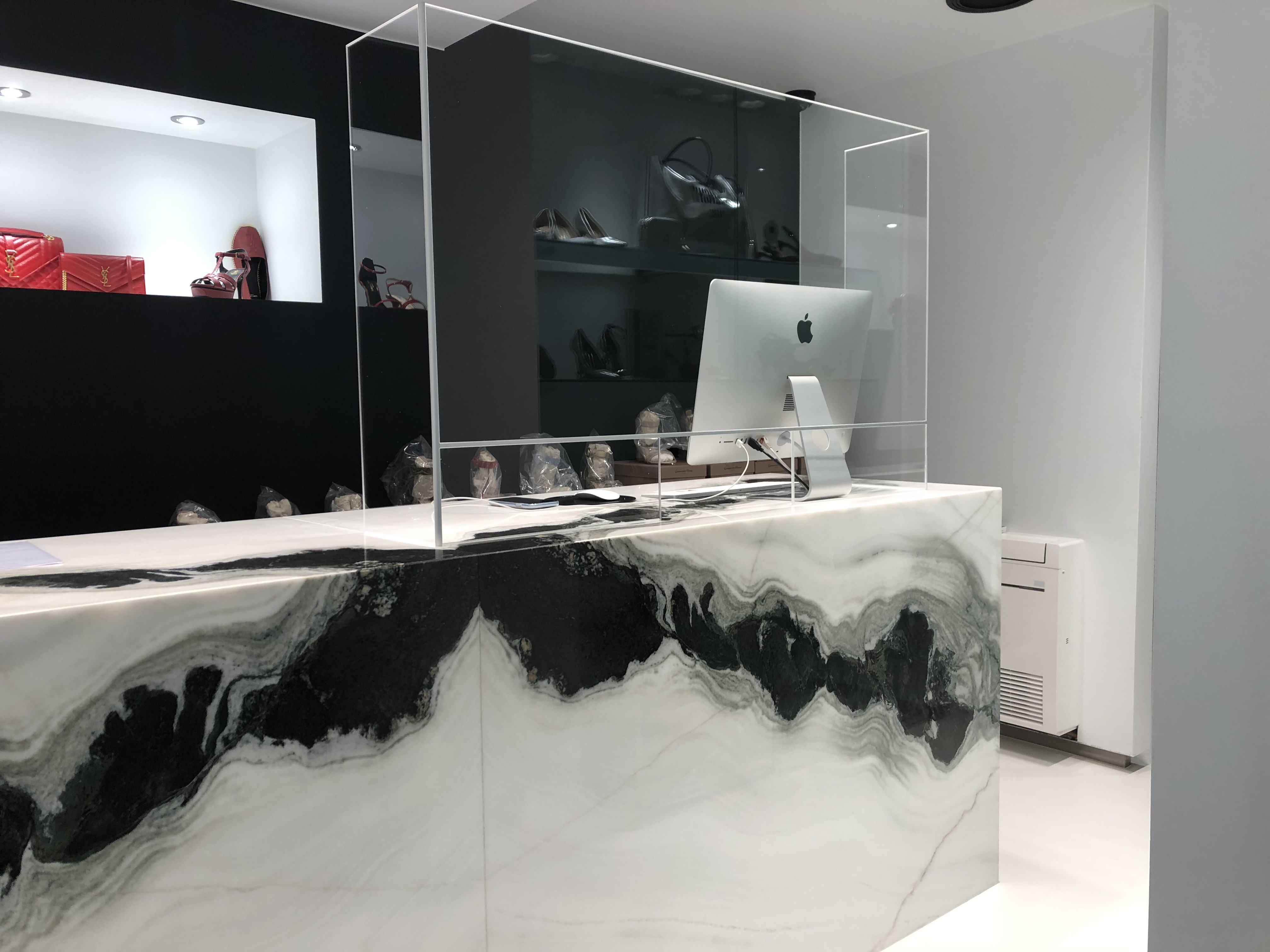 To get back to work in good conditions and to welcome the public in a way that respects barrier gestures and health recommendations, we are offering new "special covid-19" products.
You will discover products intended for your safety, that of your teams and your visitors.
At the entrance to places open to the public, it will soon be essential to offer hydro-alcoholic gel for disinfection;
This is why we offer a non-contact hydro alcoholic gel terminal.
This terminal is installed at the entrance of museums, libraries, shops or offices and offers the possibility of disinfecting quickly and easily. Its manufacture is 100% French and a refill allows the distribution of 500 doses of hydroalcoholic gel.
For offices, open spaces and reception counters, we offer Plexiglas partitions to prevent the spread of postilions, the main vector of the coronavirus.
These protective walls are available in many sizes, with or without opening.
Distancing between individuals when traveling is also essential, which is why we offer signs on the ground. In the form of vinyl and non-slip stickers, this signage on the ground will make it possible to materialize the traffic corridors and prevent contact between people.