Corporate Friends® lighting at the Roybet Fould Museum in Courbevoie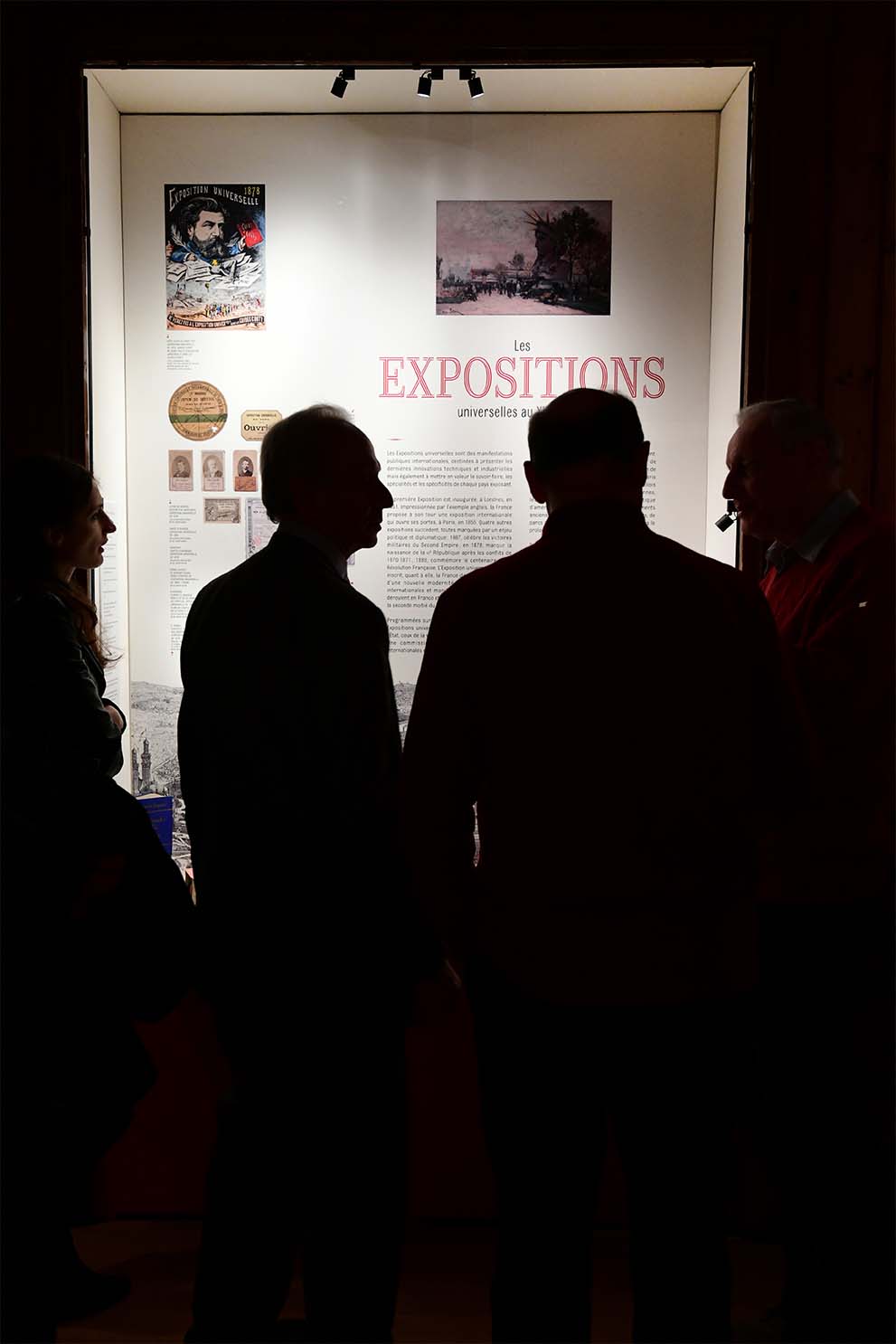 As part of the temporary exhibition "Montages et Remontages: ephemeral architectures of world exhibitions in the 19th century" from November 13, 2019 to Sunday, March 8, 2020, the Roybet Fould Museum has contacted Promuseum to highlight a niche of ancient documents.
Through this exhibition, the Roybet Fould Museum recalls the architectural adventures of the Paris World Fairs before 1900 by showing four buildings that were reassembled in the Hauts-de-Seine department.
This tour is based more particularly on the presence of two belvederes in Courbevoie visible on the Parc de Bécon.
In the exhibition itinerary is a large explanatory panel on Universal Exhibitions in the 19th century integrated in a niche and decorated with several old documents: guides for visiting the exhibitions, entrance tickets, souvenir documents of the time...
The Roybet Fould Museum called upon Promuseum to highlight this panel and these precious works.
In order to meet the specifications, we proposed dimmable spotlights that could be easily positioned at the desired location with the Corporate Friends® solution of spots on a magnetic rail.
The C1-STS Corporate Friends® magnetic spotlight is individually dimmable (button on the head of the LED spotlight) and provides accurate color rendering (CRI > 90) even at low light levels.
The spotlights are equipped with 30° optics, can be rotated 180° with a swivel joint and swivelled 360°.
The spots are positioned at the desired location by a simple magnet on the rail that is installed around the niche.
This freedom of movement of the spotlight makes it possible to adjust the orientation of the lighting with great precision.
The chosen color temperature is 3 000K, a warm white, the spots are also available in 4 000 K, neutral white.
This high power LED spotlight is very small and its elegant design makes it suitable for any exhibition space.
The low-voltage magnetic conductor rail is extremely thin, so it can be easily recessed or surface mounted. The spotlights positioned this way can perfectly illuminate the explanatory panel and books.
The color rendering quality of these LED spotlights enables you to enjoy the artwork under optimum conditions.
The ease of implementation makes it possible to offer this solution in existing showcases or niches.
Our Promuseum Creation department is available for any study of your lighting projects.
Photo Credit: ©Yann Rossignol