Mobile Wall at pierresvives, department of Herault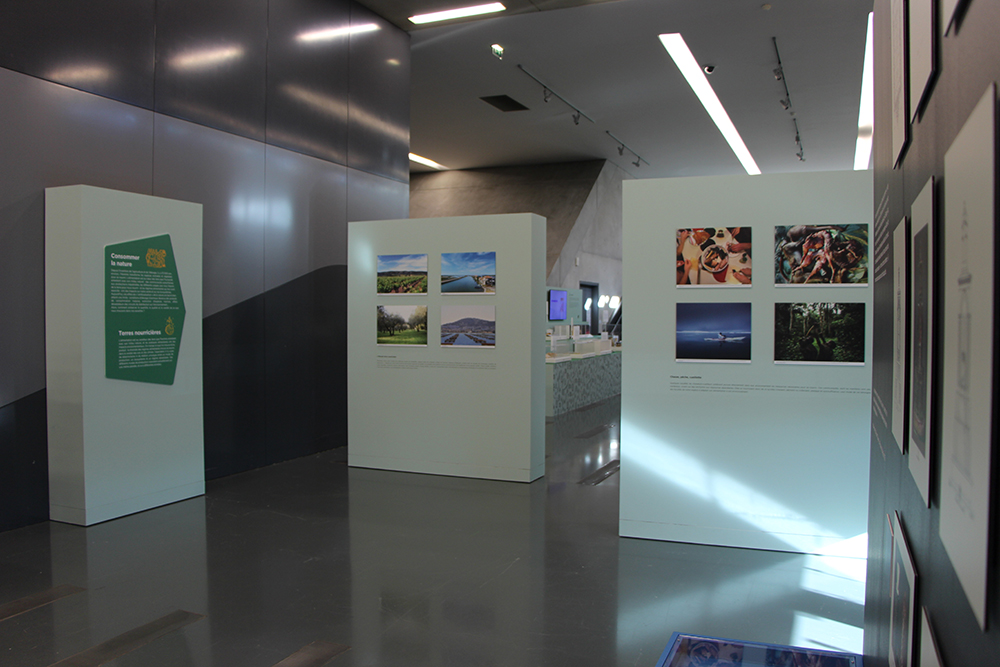 In 2012, the Department of Hérault opened a new public facility in the northwest of Montpellier: pierresvives. This place was designed for culture and sports.
It houses the Departmental Archives and the Departmental Media Library, as well as the Nelson Mandela Departmental Sports Centre. By organizing this meeting between sport and culture, the building embodies the ancient phrase "mens sana in corpore sano" (A healthy mind in a healthy body). This is how the name pierresvives was chosen: the name borrowed from François Rabelais means: "I build only living stones, that is men".
This magnificent building designed by the architect Zaha Hadid includes an exhibition gallery in which temporary exhibitions are held on a regular basis.
The Department of Herault called upon Promuseum to fit out this gallery and to make it possible to exhibit.
The programming department of the culture pole was looking for a permanent solution for mobile wall that could be easily used in different scenographies.
The mobile wall proposed by Promuseum is made of medium for its mechanical properties: ultra smooth, it is easy to paint and is particularly well suited to the installation of adhesive or graphic support. It can also be drilled for direct hanging and easily re-capped for the next exhibition.
Easy to move thanks to its multidirectional wheels, immobilized thanks to its brakes, this mobile wall is easily movable and ideal for reconfiguring all your temporary exhibition spaces.
Pierresvives has used the mobile wall for three very different exhibitions:
- Carpets of exception. The Lodève Soap Factory exhibits at pierresvives
In partnership with the Mobilier national
Here, the walls were painted gray and were used in many ways: to display text and explanatory panels, prints on paper, but also to hang and present the carpets.
- X.Y.Z | ENAER HIEN OSE
In partnership with the street art association LINE UP
For this exhibition on three artists and their vision: Enaer, Hien and Ose, the walls were painted white to display the sometimes monumental paintings of the three artists.
- I eat therefore I am
An exhibition conceived by the Muséum national d'histoire naturelle - musée de l'Homme and adapted for the Domaine départemental de Pierresvives, in Montpellier.
The walls have been painted in light green to present photos of our relationship to food in different countries and cultures.
The mobile walls can be used in many different ways and can be used to organize numerous exhibitions on various themes.
Photo Credit: Department of Herault